Introducing
The Meeting Center
at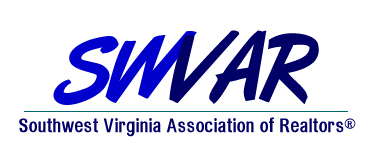 128 Reedy Creek Road, Abingdon, VA 24210
The Southwest Virginia Association of REALTORS® has recognized the need for affordable meeting space in our community and is offering the use of their new facilities!
· 6 Person Conference Room
· 10 –12 Person Meeting/Board Room with Kitchen Facilities
· 140 Person capacity for education classes, banquets, private parties, etc. in the Meeting Center.
· High-tech sound system, computer, LCD projectors available for use in the Meeting Center.
Contact us today for rate information and reservations:
276.623.1252
Email: info@swvar.com or visit our website at
www.swvar.com
Please review and sign the SWVAR Meeting Center Policy and License Agreement (Click links below) if you are interested in using the any of the meeting spaces. To check availability, please give us a call at 276-623-1252.
Meeting Center Policy & Agreement